Now is "Borrel Time"!
Borrel is the time when the Dutch meet friends and colleagues after work for a bite to eat and a couple of delicious genever.
| | |
| --- | --- |
| Monday - Friday | 17:00 - 18:00 o'clock |
"Borrel time" for 2 people 
1) 2) g)


Let yourself be surprised by three different genevers from three centuries and enjoy cheese cubes from old and young Gouda.
15,00 €
Additives:
1) contains artificial colouring 
2) with preservative agents 
Allergens:
g) milk and products thereof 
All prices incl. 7% MwSt. Speis. (COVID-19)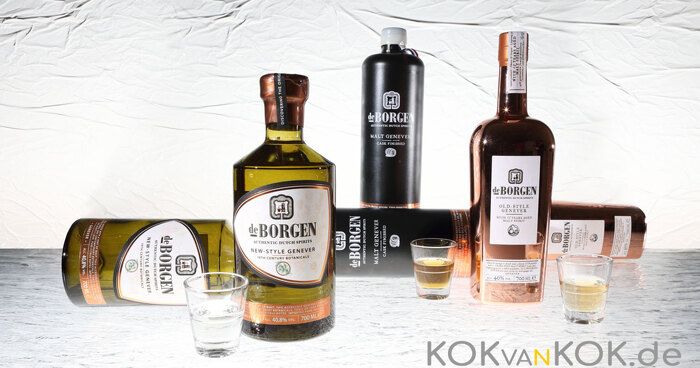 The "De Borgen" Genever - a journey through time.
Discover the diversity of Genver. The history of the Genevers goes back to the 16th century. The so-called "Corenwijn" or "Malt Genever" comes from this time. In the 17th and 18th centuries the "Old Style Genever" developed, a blend with a 17 year old malt brandy and juniper. In the 19th century, the development of new distillation processes resulted in the "New Style Genever" from which the gin emerged in England.